The Daily Muse
A Garden Journal -- April 2006
Last Update: April 26
Narcissus "Ice Follies"
April 3 - evening
Yesterday, I had a minor epiphany in my back garden... It came after a good week-end of labor that included the first mowing of the season, as well as fertilizing, planting, transplanting, potting, weeding, and more. As the evening sky dimmed, I went out onto the back deck and just took it all in. As I gazed out into the garden, I saw that my intentions for it were unfolding beautifully in ways forseen and not. The complex geometry of our garden's design seemed clear, yet it was softened by the increasing fullness of the plants. There was order and precision, but also many happy accidents. As I stood there, a bat circled, looped, and darted overhead, drawing its own crazy geometry in the open space over our garden - a kind of Japanese calligraphy to counterpoint the Euclidean clarity below. A thin sliver of a moon served as the backdrop for the bat's improvisations and frogs filled the air with their mating trills. I allowed myself to get lost trying to follow the bat's flight and my stillness encouraged other wild things to emerge... a racoon crawled out from under our deck, glanced over its shoulder, and ambled off into the garden. The arc of its back seemed comical and moon-like. The whole scene converged, as if planned, and the following words kept popping into my head, "I scratched a circle in the dirt, and these are the guests it drew."
In his famous poem, Anecdote of the Jar, Wallace Stevens declares: "I placed a jar in Tennessee, And round it was upon a hill." He continues, "It took dominion everywhere. The jar was gray and bare." The artist's action, placing the jar, is presented as a bold gesture that takes dominion over nature by ordering the world around its pristine geometry. Last night, I had the feeling that the jar I had placed on the earth had somehow taken on a life of its own, it had become a hive much like the circle of possumhaw hollies that I have planted around one of our garden rooms. Every spring, when the hollies bloom, the trees shiver and hum as thousands of bees crowd the branches harvesting the sticky pollen. The gardener's art is inclusive and never achieves dominion. The best that we can hope and plan for is a merging of personal vision and the persistent thrum of life itself. The guests will come, keep scratching.
"Giraffe" amaryllis.
April 4 - evening
All of that talk about geomentry made me realize that you might not have a clue about the structure of our garden. Well, when seen from our roof, it becomes pretty clear. It may not be exactly "Euclidean," but it is fun to use the word!
The entrance to "Possumhaw Hollow," our planting of Possumhaw Hollies that encircles a hidden sitting area is to the right. In a year or two, the trees will form a jeweled cave when they are in full berry during the winter. Just in front of that is a parterre that is currently filled with narcissus and amaryllis. The parterre is on axis with the allee of bald cypress and another circle that is just visible in the upper left.
A wider view. The bed in the foreground contains dozens of fall bllooming bulbs and four young trees: our Savannah holly on the lower right, a bigtooth maple on the lower left, and two palms - Sabal mexicana and Sabal texensis. The Sabal mexicana is surrounded by a dense planting of Salvia guaranitica "black and blue."
This shot shows the left side of the garden with our pond, bluebonnet choked labyrinth, and another circle just beneath the white-flowered Bauhinia congesta.
And a closer view of the left side. This shows the boxwood hedge that defines both the labyrinth space and the conversation room.
Graham Thomas roses.
April 6 - morning
Learning is remembering. - Plato
Last night, during my yoga practice, my teacher, Keith Kachtick, used the quote above to illustrate a point about how we can align ourselves with the energy of the earth. His point was that, at some deep instinctive level we are attuned to that energy and have been throughout our lives, our task is to remember, or, to use a Buddhist expression, to awaken to that alignment. Remembering implies throwing off the burdens that have caused us to veer off of the path and lose our way.
When I heard the quote, it felt as if somone had struck a bell within me - it resonated with my own observations that in childhood our openness to experience and creation is in very much like the alignment Keith was talking about. Reclaiming that sense of wonder, or simply remembering it, can be one of the most transformative learning tools available to us.
When I teach people how to create "sanctuary" gardens, I ask them to recall the kinds of spaces they were drawn to as children - the places that provided a sense of solace, mystery, power, or awe. I believe we all have these memories and time after time I have been struck by the universal or archetypal quality of the places that people talk about:
"...a hidden corner of my grandmother's garden."
"...under the branches of a weeping willow."
"...on a hilltop with a commanding view."
"...a clearing in the woods."
The archetypes here range from womb or cave-like spaces, to mountaintops and islands - distinct places set apart from their surroundings.
The point of remembering these spaces in reference to garden design is that, as archetypes, they can be recreated in our gardens. We can make hidden sitting areas at the back of our gardens, plant a willow, orchestrate a view, or carve out a clearing. If we do these things intentionally, the spaces we create will be invested with symbolic meaning that have the power to touch us every time we experience them . Then, during our visits to the garden, we will feel less burdened, less likely to veer off the path, for the places that we encounter will gently call on us to remember and learn.
April 8 - morning
We have been on a weather roller-coaster for the past few weeks - from drought and early heat, back to cold, a few episodes of torrential rain, and back to heat again. Yesterday, it was nearly 100 degrees (37 celcius) here in Austin, but last night a cold front blew through and we are supposed to have a gorgeous and relatively cool weekend. If you live in Austin, I hope that you have the opportunity to get outside and enjoy it! Where ever you are visiting from - I wish you a few happy moments in your garden.
April 10 - evening
A back road in the Hill Country (lined with Bluebonnets.)
Here are a few pictures from a week-end adventure I had where a crew and I hit the back roads of the Hill Country to begin production on a new KLRU mini-series, "The Wine Roads of Texas."
Cyclists in the hills north of Fredericksburg.
An old "dog trot" cabin surrounded by bluebonnets.
Bluebonnets and mesquites.
And here are a few pictures taken in my garden this morning...
Our amaryllis have been spectacular.
Close-up of Trandescantia, aka Spiderwort.
Echinacea, bluebonnets, Sabal minor, spiderwort, and Buddha.
Louisiana iris.
More iris.
Unfurling.
And fully open.
April 13 - evening
Santa Rita Opuntia in bloom.
...a beautiful spring evening here in Austin... now wishing for rain, but happy to have the golden light softly retreating from the garden... flowers everywhere and many more on the way...

Springtime Prayer
For flowers that bloom about our feet,
For tender grass, so fresh, so sweet,
For song of bird, and hum of bee,
For all things fair we hear or see,
Father in heaven, we thank Thee!

For blue of stream and blue of sky,
For pleasant shade of branches high,
For fragrant air and cooling breeze,
For beauty of the blooming trees,
Father in heaven, we thank Thee!
Our amaryllis bed.
April 18 - evening
It has been a dreadfully hot, summer-like day with temperatures soaring to near 100 degrees fahrenheit (37.77 celcius.) As I write this, I can hear distant thunder and an occasional flourish of our windchimes - a line of intense thunder showers is out in the Hill Country to our west and is moving in our direction. I am hoping that we get some of the rain, though I can do without the hail and sixty mile per hour winds that some areas are experiencing. I have the feeling that this is going to go down in the history books as a year of extremes- drought, floods, heat, and who knows what else... there are times when I wonder about my own sanity pursuing the art of gardening in Texas!
On another subject altogether, you may have noticed the "Cluster Map" feature I have added to the website. It shows where my visitors are coming from around the world. I love seeing that I have visitors from such diverse places as South Africa, Nepal, Viet Nam, Finland, and Peru. I have noticed that I have many visitors from Iran, which I find intriguing given the current tensions between our two countries. In some ways, it seems that our two peoples are being held captive by our leaders. The governments of both nations seem intent on provocation abroad and fear-mongering at home. Given the dismal history of our relations - from the CIA led coup in Iran in the 1950's, to the hostage crisis of the '70's, I suppose I should have little hope that the current impasse regarding Iran's nuclear program will be resolved in a positive manner. However, I remember that in the days following the attacks of 9/11, thousands of Iranians filled stadiums in a massive show of sympathy for the victims in the United States. I was deeply touched by that, though it was not widely reported here. To my visitors in Iran, and to the rest of you throughout the world, I wish to express one American's hope that my own nation will wake up to its heritage. We are a great nation, a generous nation, true - we are ignorant about much of the world, and our current leaders prefer that we remain so - but, I believe that there are countless other Americans like myself who wish to move past fear to embrace the hope that has sustained us for over two centuries. For other nations locked in fear and government generated hysteria, I wish the same for you.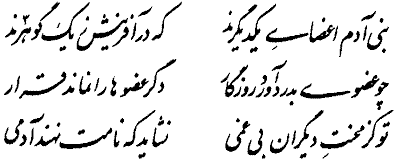 The Children of Adam are limbs of each other
Having been created of one essence.
When the calamity of time afflicts one limb
The other limbs cannot remain at rest.
If thou hast no sympathy for the troubles of others
Thou art unworthy to be called by the name of a man.
- Sa'adi
April 19 - morning
It is still dark, but I just returned from a quick trip out into the garden. I am happy to report that there is a vague hint of coolness in the air and three tenths of an inch of rain in the gauge. We missed the torrential rain, but we also missed the hail, and for that I am happy.
April 23 - evening
The Ruby Mize Azalea Garden at the Mast Arboretum of Stephen F. Austin State University in Nacogdoches, Texas.
What a hectic, yet rewarding week! I took a few days off from my "day job" so that I could do four public presentations (since Thursday evening.) As a result, I am thoroughly exhausted yet very happy. I enjoyed all of the individuals and groups that I visited with, but in particular, I wish to express my gratitude for my hosts at the Mast Arboretum in Nacogdoches. For those of you not from Texas, Nacogdoches is a historic small city in the heart of East Texas, the region of the state with the deepest cultural and horticultural ties to the American South. We call East Texas the Piney Woods, but the botanical diversity there extends well beyond pines. The Mast Arboretum shows off a very impressive mix of rare native plants and many exotic species that are well adapted to the deep soils and plentiful moisture of the region. I was thrilled by the selection of Magnolias, Michelias, Japanese Maples, Styrax, hollies and more. I spent my freshman year of college at Stephen F. Austin State University in Nacogdoches before transferring to the University of Texas at Austin - however, if the Mast Arboretum had existed when I was in school, I might have stayed in East Texas for the rest of my life.
One of my hosts in Nacogdoches took me on a short tour of some of his favorite garden spots around town and in the small community that his family hails from. This was a very special honor. When someone cares enough to share the places that are most meaningful to them I am quietly moved - they are sharing an important part of their souls and I try my best to be attentive. It was easy in this case because the places were so evocative and reminded me of my adventures along Big Cow Creek in Newton, County, when I first moved to Texas. It is exceedingly rare that contemporary Americans heed the call of home and pay attention to the role of place in their lives. My host reminded me a bit of one of my favorite authors, poets, and farmers - Wendell Berry. In some ways, both Berry and my host seem to come from another time, a time when honoring one's roots and tending to the roots of our living inheritance came naturally.
The following is an excerpt from "The Clearing" a much longer poem by Wendell Berry. I used it in last month's Daily Muse as well, but somehow it feels needed again:
5.
A man who does not ask too much
becomes the promise of his land.

His marriage married
to his place, he waits

and does not stray. He takes thought
for the return of the dead

to the ground that they may come
to their last avail,

for the rain
that is stay long in reach of roots,

for roots
that they bind the living

to the dead, for sleep
that it bring breath through the dark,

for love in whose keeping
bloom comes to light.

Singularity made him great
in his sight.

This union makes him small,
a part of what he would keep.
*******
What I stand for is what I stand on.
- Wendell Berry

Rhododendron in the Mize Azalea Garden.
Philadelphus or "mock orange" in bloom.
A Styrax or "snowbell" in bloom - one of the most delicate and elegant of our spring flowering trees. There are some rare and endangered forms in Texas.
A very cool form of variegated Aspidistra - I want some of this!
The botanical highlight of my trip! A Magnollia macrophylla - "big leafed magnolia" in bloom!
A shot showing the form of a young Magnolia macrophylla. (That is a River Birch to the left.)
A close-up of the Magnoia's leaves - the quarter is for scale. The leaves can get to be nearly two feet long and a foot across!
Big leaf magnolia is sometimes called umbrella magnolia, this is why.
Close-up of a River Birch's peeling trunk. (Betula nigra.) One of my all-time favorite natives.
Younger branches from the same birch tree showing the white and cinnamon bark.
A beautiful fern - sorry, I don't know which species.
Japanese Maple leaves.
A country cottage surrounded by Byzantine gladiolas.
Another view with a couple of unique Southern art pieces!
Blue bird chicks in a nesting box.
A creek bottom with ancient oaks and beautiful thickets of maple.
A planting of larkspur and peony-like poppies at Naconiche Gardens, a wonderful garden center in Nacogdoches.
An East Texas dryscape at Naconiche Gardens.
Byzantine gladiola close-up.
And again.
A touch of European formalism in the middle of the woods.
This is "Rosewild" an 1850's home that is a part of Llano Grande Plantation Bed and Breakfast where my hosts generously put me up. Both the owner and the house are national treasures!
P.S. - A very happy note - it rained 1.7 inches on our garden while I was gone. Yeah!
*******
We have lived by the assumption that what was good for us would be good for the world. We have been wrong. We must change our lives, so that it will be possible to live by the contrary assumption that what is good for the world will be good for us... We must recover the sense of the majesty of the creation and the ability to be worshipful in its presence. For it is only on the condition of humility and reverence before the world that our species will be able to remain in it.
- Wendell Berry
April 25 - morning
A wheelbarrow slightly glazed with rainwater. It isn't red, but it will do....
so much depends
upon
a red wheel
barrow
glazed with rain
water
beside the white
chickens.
- William Carlos Williams
*******
Here are a few more pictures from The Mast Arboretum...
Japanese Maples.
Rhododendron.
Variegated Tulip Poplar (Liriodendron.) Very cool!
April 26 - morning
A moment or two of magic in the garden this morning... I was enjoying my "cup of coffee" walk when I spotted some birds in the branches of our weeping yaupon hollies... I thought I noticed something different, then definitely saw a flash of brilliant color, so I quickly retrieved my binoculars. A few seconds later - revelation! A pair of Painted Buntings! Perhaps the most beautiful bird I have ever seen. I managed to take a couple of rather distant and shaky photos, here's the best of the lot...
We can only be said to be alive in those moments when our hearts are conscious of our treasures.
- Thornton Wilder
On another note, several of you have inquired about the Mast Arboretum in Nacogdoches... for those interested in visiting, you might take advantage of the upcoming Native Plant Symposium being offered by the Arboretum and the Piney Woods Native Plant Center from May 24-28.
Continue to Daily Muse for May 2006
All material © Soul of the Garden. Unauthorized reproduction prohibited.